Why should you remodel your home?
Renovating your home can be rewarding, especially if it's long overdue for a makeover. Consider remodeling your home if:
You want to increase your property value
You want to improve its overall appearance
You need additional space or want to install new features
Get started on your home renovations. Schedule an appointment with Amaral Services today by calling 401-864-5730.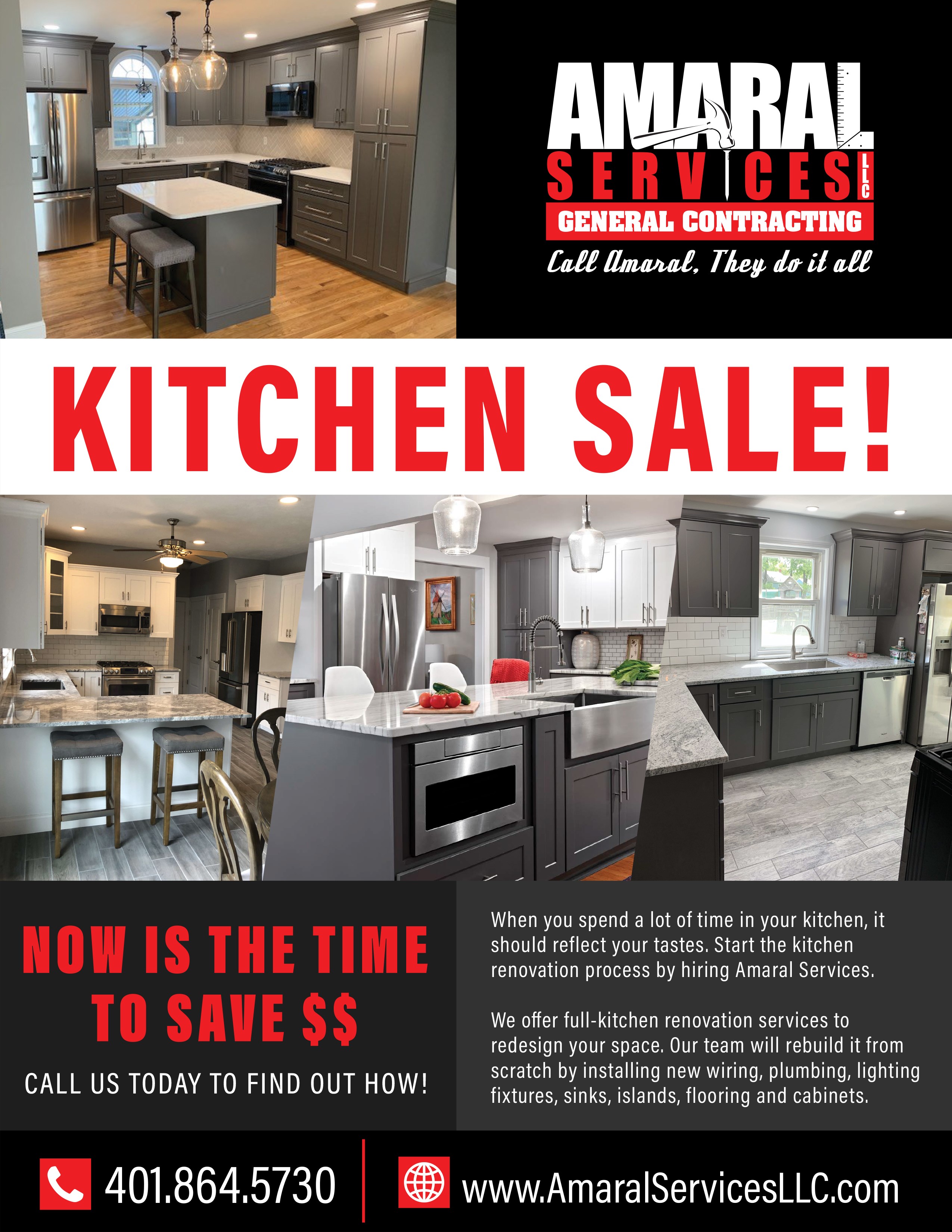 Kitchen Sale!
Now is the time to save $$
Call us today to find out how!
401-864-5730
508-379-6189
Let Some Light Into Your Home
Find top-notch window installation services in Swansea, Seekonk, MA & Cumberland, Barrington, RI
Drafty, broken windows can raise your electric bill, especially if you wait too long to get them fixed. Amaral Services serving Swansea, Seekonk, MA & Cumberland, Barrington, RI can complete your new window installation to make your home more energy-efficient and comfortable.

Replacing windows can be a challenging task, especially without the right equipment. Before you dive into your home renovations, consult with Amaral Services to discover the best way to handle your jobs. Be sure to ask for an estimate when you call.
We'll help you transform your home